Piano Concerto No. 3 in c minor, Op. 37 Ludwig Van Beethover (1770-1827)  Ariel Rudiakov, Conductor; Shoshana Rudiakov, piano with The Manchester Music Festival Orchestra, recorded live in 2003.
Welcome to the Manchester Music Festival, now in our 42nd year of bringing the passion and beauty of classical music to our southwestern Vermont community. 
The Manchester Music Festival operates year-round and offers classical music performances and music education of the highest caliber.
As a non-profit corporation, under the guidance of our Board of Directors, we produce classical music concerts throughout the year. These include seven summer concerts at the Southern Vermont Arts Center, the Manchester Chamber Orchestra's Fall Tour, and Holiday Concerts around the Northshire.
We host renowned musicians and operate a full-scholarship summer chamber music program for pre-professional performers. For children, MMF operates the Michael Rudiakov Music Academy offering private lessons in violin, viola and cello, and a youth ensemble for string players.
We offer free concerts and residencies to local schools, and each July we offer Music Discovery Week when children can take a week of instrumental lessons with a member of our Young Artists Program.
Again, welcome! We invite you to learn more about our performances and programs. Enjoy your visit and we hope you'll be a part of our audience soon!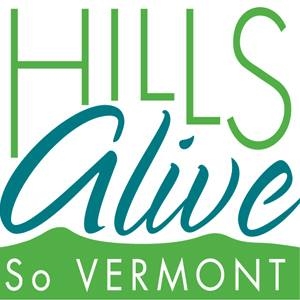 Manchester Music Festival is proud to be part of Hills Alive ! While warm hospitality, incredible cuisine and jaw-dropping landscapes make Southern Vermont a popular destination, the Hills Alive calendar of special events, exhibits and performances make it an unforgettable experience. Whether driven to art by passion or by happenstance, we each deserve to be inspired. To be entertained. To live a little.
Hills Alive is So Vermont. A concert beneath the stars, a gallery tour, a new play or a Broadway musical… A wine tasting and a symphony, a picnic among the sculpture gardens… These opportunities and more are waiting for you. And you are invited!